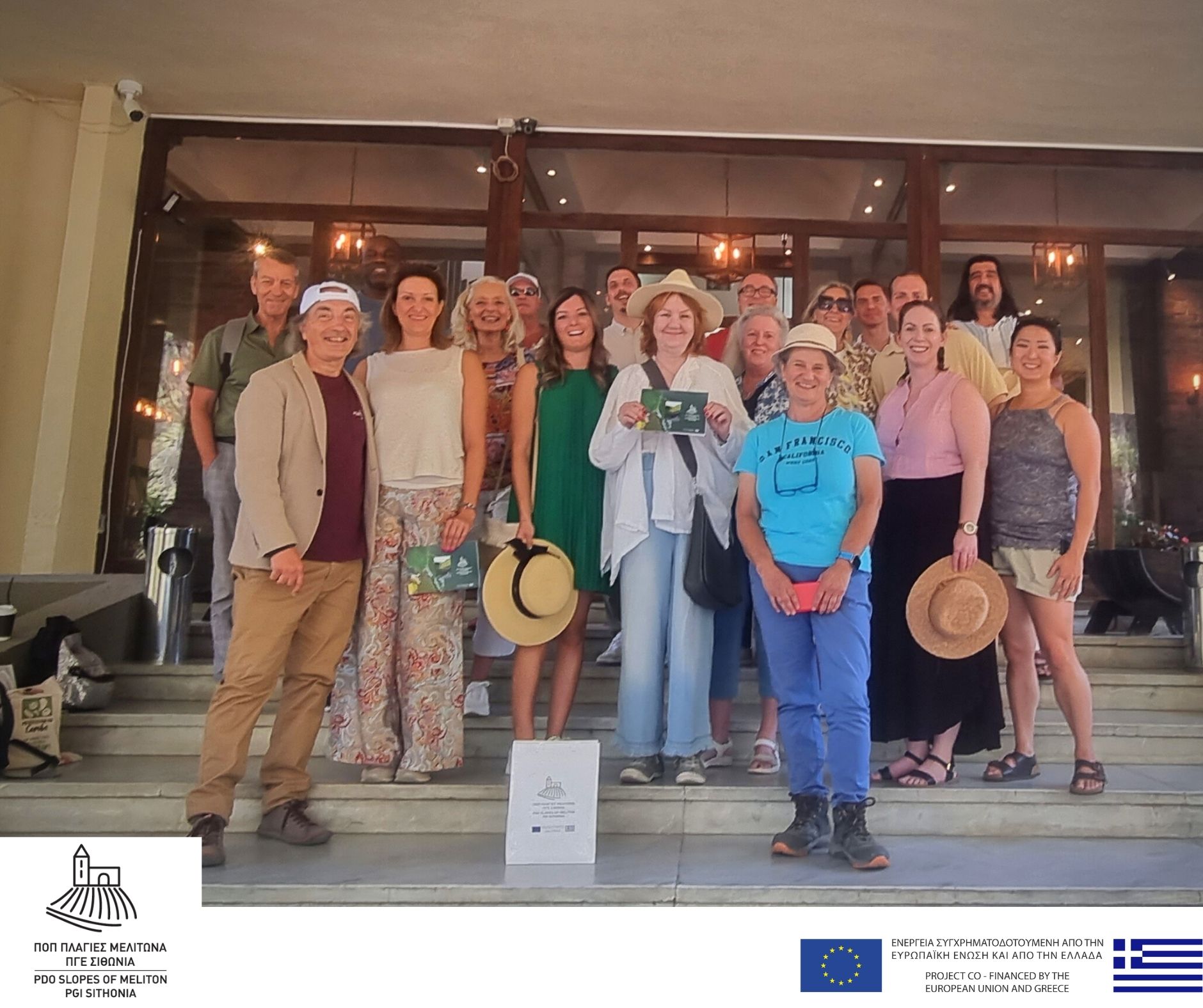 We're thrilled to share the successful completion of an enlightening study trip (10 -16 July) that brought together passionate minds and palates in the heart of our beloved PDO Slopes of Meliton & PGI Sithonia zones.
Throughout this journey, influences, opinion leaders, and sommelier from Canada and from the USA embarked on an immersive experience that showcased the intricate tapestry of our terroirs and the unique flavors and aromas hidden behind each bottle.
From the rolling hills of our picturesque landscapes to the rich history and modern innovations in winemaking, every moment was a celebration of the art and science that create our exceptional wines.
In the study trip, 6 people from Canada and 5 from America participated.
The guests were the following:
from the target country USA
1. Bolarakis Alexander: Sommelier and beverage manager
2. Giaprakis Eleutherios: Sommelier and beverage manager
3. Kelemidis Andreas: Sommelier, WSET advanced and shaper of public opinion within the distribution networks of the US market
4. Plakas Evageline: Journalist and publisher of Hellenic Daily News
5. Suzane Ramos: Co-Owner and Publisher of Times Square Chronicles (T2C)
from the target country of Canada
1. Tod Stewart: Author – Trainer and Consultant in the Beverage and Food Industry
2. Rod Charles: Journalist, Managing Director and Publisher of Vacay.ca Online Magazine
3. Margaret Swaine: Wine, Spirits, Food and Travel Writer
4. Nicole MacKay: Drinks and Food Journalist (WSPC 3)
5. Miroki Tong: Wine Blogger and Instagram Influencer
6. Stephanie Laroque: Wine and Travel influencer (WSET Level 2)